VA PROJECT
The UDC, through its predecessor organizations is America's oldest Patriotic organization.
It was the UDC who first awarded medals to the surviving Confederate Veterans, with the UDC Southern Cross of Honour.
Today, the UDC, and our chapter in particular wish to note and honour the sacrifice and service of America's citizen soldiers, past and current.
In Early 2004, the Chapter decided to begin work at the James A. Haley VA Hospital in Temple Terrace.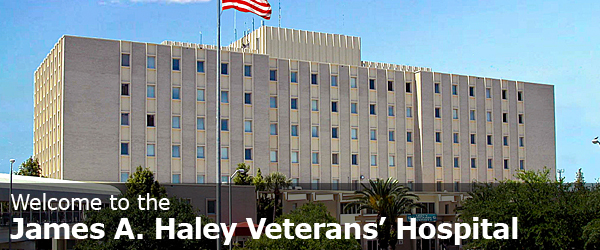 James A. Haley Veterans Administration Medical Center
13000 Bruce B. Downs Blvd.
Tampa, FL 33612
813-972-2000
Current project:


Mission Statement:
Our mission is to end homelessness for veterans through outreach, referrals for VAH treatment. VA benefits
community resources and supported service to help veterans access housing and maintain stability.
Increasing quality of life and independent living.
SERVICES PROVIDED
PROGRAM GOALS
Outreach
To return the homeless female veteran
and family to mainstream community
Service Center
housing.
Case Management
To enable the female veteran to live
Referral to housing
without dependence on alcohol and
illegal drugs.
Referral to TANF, Wages
Workforce, CWT, etc.
To improve the female veteran's overall
physical and mental health status.
VA Grant and Per Diem
enhancement services
To increase employability.
Education
To increase socialization.
Counseling
To improve psychosocial function.
Items Needed For
Homeless Women Veterans Program:
(Please bring to meetings)
| | |
| --- | --- |
| -toothpaste | -shampoo |
| -toothbrushes | -conditioner |
| -deodorant | -bath soap |
| -denture cleaner | -feminine hygiene items |
| -denture adhesive/grip | -toilet paper |
| -shaving cream | -kleenex |
| -disposable plastic razors | -hand sanitizer |
| -paper towels | -napkins |
| -laundry soap | -bleach |
| -fabric softener | -pampers all sizes |
| -baby wipes/powder | -baby food - no formula |
| -canned/dry fruit | -canned/dry soup |
| -canned/dry vegetables | -canned/dry chili |
| -canned/dry tuna | -canned/dry rice |
| -canned/dry pasta | -canned/dry cereal |
| -powdered milk | -canned/boxed/plastic bottles of juices |
| -school supplies | -pre-paid phone cards |
| -dishes / glasses | -pots and pans |
| -silverware | -toasters |
| -coffeemakers | -slow cookers |
| -Wal-Mart gift cards | -gas station gift cards |
| -K-Mart gift cards | -grocery store gift cards |
| -Walgreens gift cards | -CVS gift cards |
| | |
Thank you,
Pat Calafell
Patriotic Activities Chairman